WHAT IS UNCLAIMED PROPERTY AND HOW DOES IT EFFECT ME?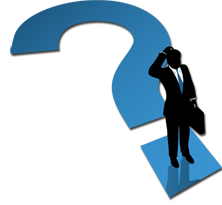 As of mid 2015, there were over 28 MILLION people and businesses in the State of California, who had unclaimed property valued at over $7.6 BILLION dollars.  And there is $40+ BILLION in unclaimed property throughout the United States! Unclaimed Property Finders specializes in states such as California and Texas, but can be of assistance in any of the 50 states.
To find out if any of this money belongs to you, go to our contact us page.
SO, WHAT IS UNCLAIMED PROPERTY, EXACTLY?
States acquire unclaimed property through their Unclaimed Property Laws.  In California, for example, the Unclaimed Property Law,  requires "holders" such as banks and insurance companies to annually report and deliver unclaimed property to the Controller's Office after there has been no customer contact for three years.
The most common types of Unclaimed Property are:
Bank accounts and safe deposit box contents
Stocks, mutual funds, bonds, and dividends
Uncashed cashier's checks or money orders
Certificates of deposit
Matured or terminated insurance policies
Inheritance
Estates
Mineral interests and royalty payments, trust funds, and escrow accounts.
HOW CAN PEOPLE NOT KNOW THAT THEY HAVE UNCLAIMED PROPERTY?
Often the owner forgets that the account exists, or moves and does not leave a forwarding address or the forwarding order from the Post Office expires. The Post Office does not forward mail after a certain amount of time, so this mail gets returned to sender.  In some cases, the owner dies and the heirs have no knowledge of the property.
It's for that reason that The Unclaimed Property law was enacted; to prevent holders of Unclaimed Property from taking your money and turning it into their business income. This law gives a State the opportunity to return your money, and allows companies like Unclaimed Property Finders (called investigators or heirfinders) to check on your behalf and prepare all of the necessary paperwork for you..
Unclaimed Property Finders does not charge to search these sources for you.  To find out if you have unclaimed funds, go to our contact us page.