FAQs
What IS Unclaimed Property?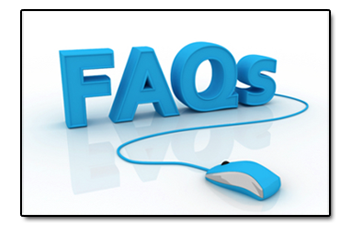 Unclaimed Property is a misnomer; it's almost never "property" in the sense of land or a home.  It is typically insurance policy benefits, an inheritance, uncashed cashier's checks, deposits, refunds, sales proceeds, escrow funds, judicial settlements, etc., that have never been claimed or the attempt to claim the asset failed.  Often times, funds were sent to an incorrect address, or maybe you moved and the post office didn't forward the payment.  In some cases it is an inheritance that went unclaimed. It could even just be a simple misspelling of your name or address.  In all of those cases, the funds get returned to sender, and then get tied up.
OK, I get it.  But, why should I talk to Unclaimed Property Finders?
Because..it's YOUR money! It's certainly worth a few minutes of your time to find out how we can help re-unite you with your assets. We don't make random calls and we don't ask for any money in advance. (No investigator that is legitimate should ask you for any money upfront).  We ONLY contact people who have legitimate claims and whose funds are currently being held elsewhere.
Can't I recover my unclaimed property or inheritance myself?
Yes, you can. Filing an unclaimed property claim is similar to filing your taxes. Success will depend on experience and knowledge of the person doing the filing.  Do they know the unclaimed property laws and rules?  It also can be a time consuming process, which we simplify for you.  Over 60% of all claims fail due to inadequate proof of ownership or filling out the claim forms incorrectly. Unclaimed Property Finders specializes in making the process easy and successful.
Why should I pay Unclaimed Property Finders to recover my unclaimed property?
People hire us (as they would an accountant for their taxes or a lawyer to represent them in court) for our knowledge and expertise. We work with people who just don't have the time, who want to reduce risk of losing money and time on a failed claim attempt, or increase their odds of success the first time. We produce results!
Ok, bottom line.  How much does it cost to use your services?
There are no upfront charges or fees. If we fail you owe us nothing. Upon success, fees can vary, but they are based on a percentage of the claim, so you don't actually pay us a dime.  We only get our fee (percentage) when you get your funds back!
How long will it take to receive my unclaimed property? (Because, as you say..it's MY money)
Your Personal Investigator can provide an estimate based upon the specifics of your claim but as you can imagine, the more complex the claim, the longer it will take to get paid. Simple claims will take approximately 6 months. More complex cases can closer to a year.
How much of my time will this take?
Perhaps 15 minutes. A few signatures and a photocopy is usually all that is required for an individual claim.  For a business, we will also need paperwork from an officer of the company showing that he is indeed a corporate office.  Usually original company paperwork or a recent filing with the Secretary of State will suffice.  Unclaimed Property Finders will handle the rest- document preparation, research, follow up and filing.  We may also need to send a notary to be present for certain claims.
Let's talk payment- How do I get paid and how does Unclaimed Property Finders get paid?
You will receive a check directly from the fund holder (the State, the insurance company or the bank). Unclaimed Property Finders gets paid the same way; we receive a check directly from the same fund holder.  As we said earlier, we only get paid when you receive your funds.  You DO NOT pay Unclaimed Property Finds- the fund holder pays us directly.